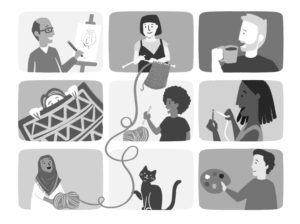 In late March 2020, over 50 people responded to an invitation to take part in a virtual knitting or crafting group. We meet on line on Tuesdays, 2 to 4pm EST / 7 to 9pm BST. Anyone interested in joining us is asked to email Celia Popovic - cpopovic@yorku.ca.
We share with you some of our lock-down creations! We also engaged in multiple conversations connected with educational development, crafting and a myriad of other topics.
Some Christmas decorations by Celia Popovic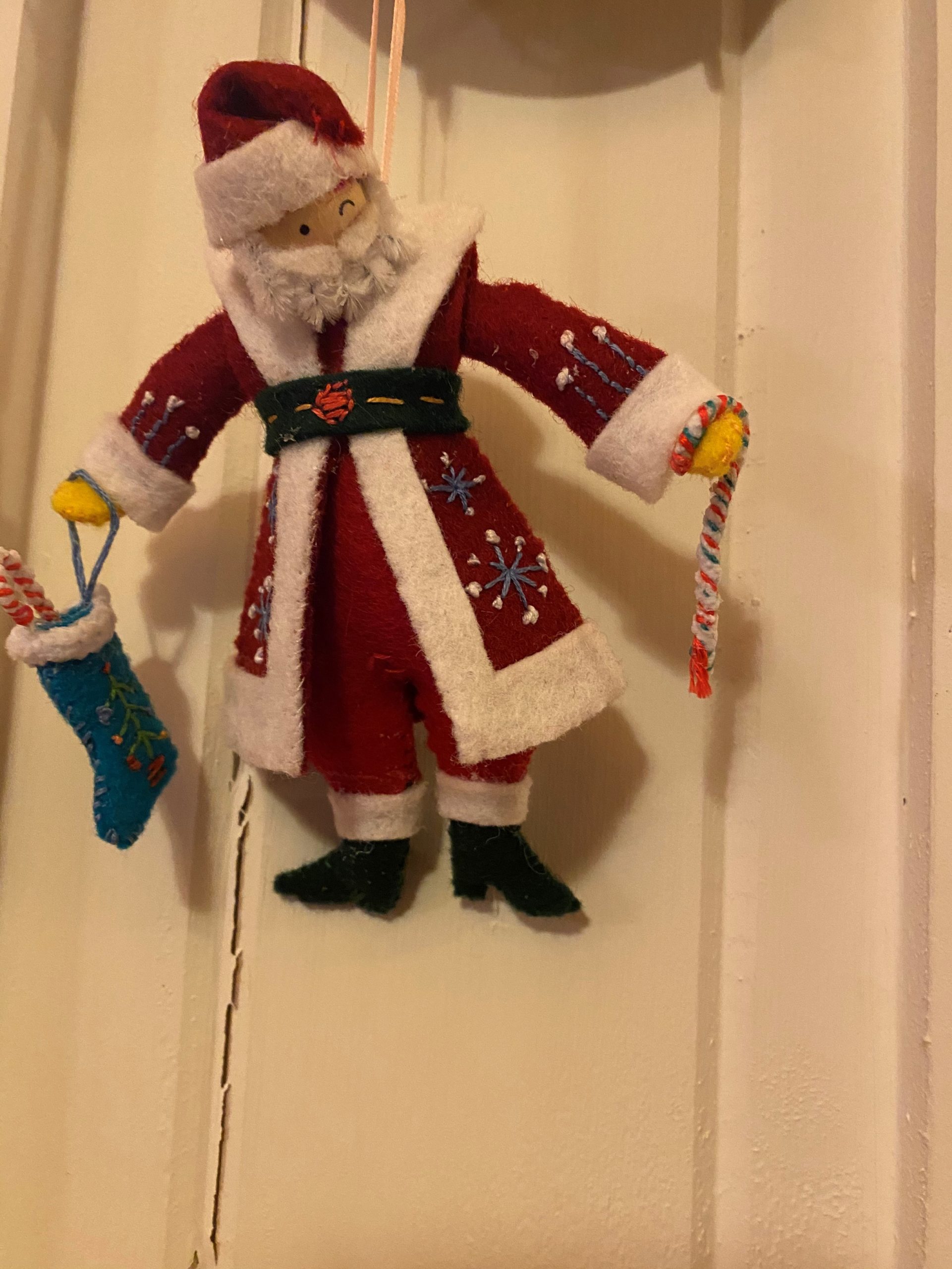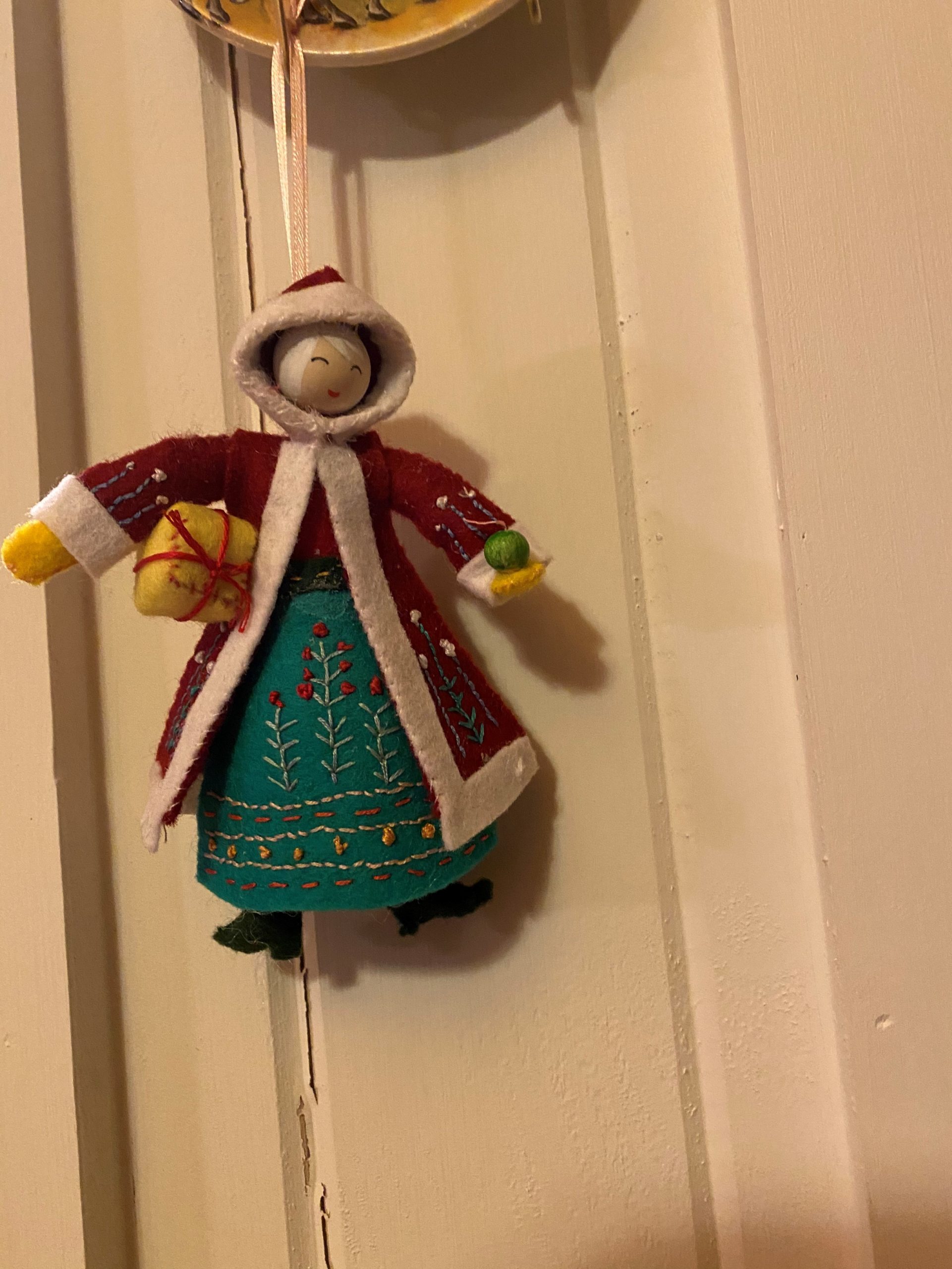 Quilt by Chris Pirrie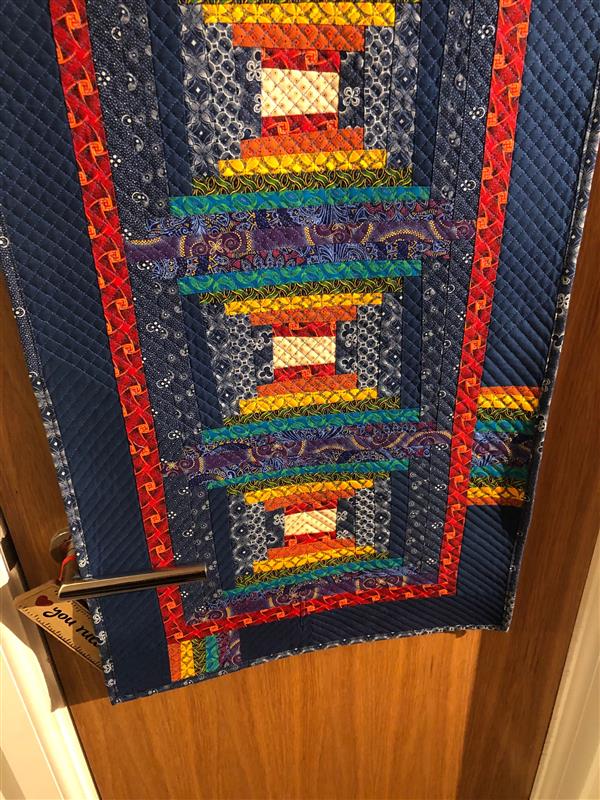 n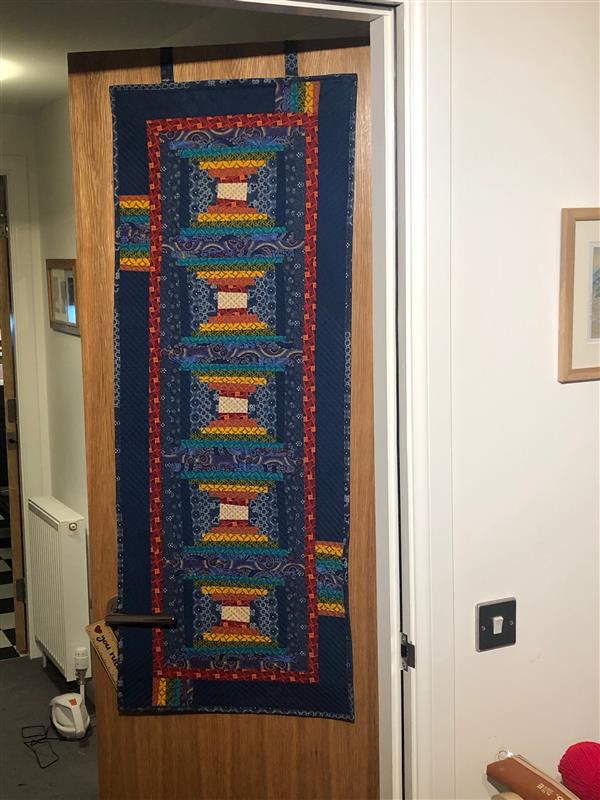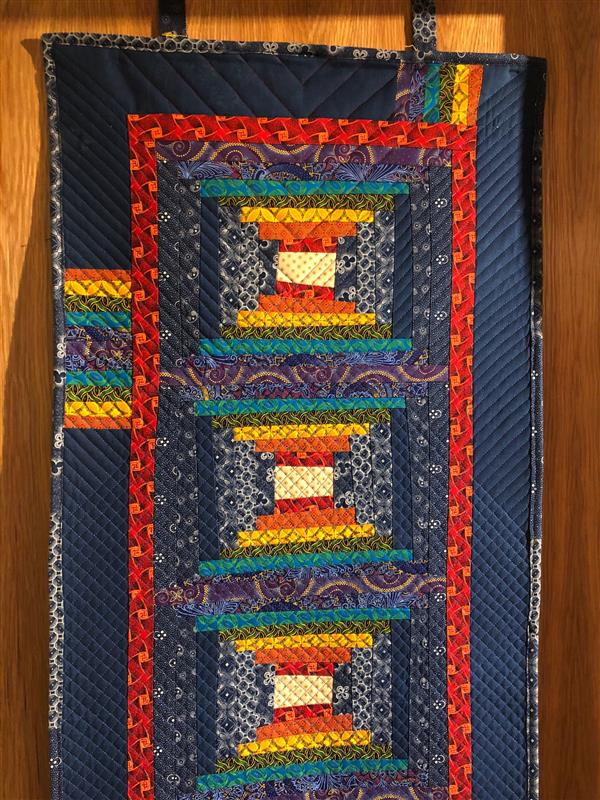 This is the "Courthouse Steps with Attitude" quilt from the African Fabric Shop. This uses gorgeous African Shwe Shwe, and is my first ever "Art" quilt, rather than one that is meant to be used.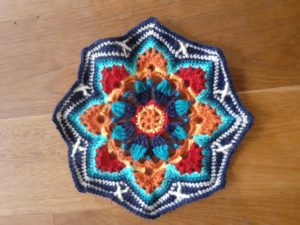 Crochet - Janet Horrocks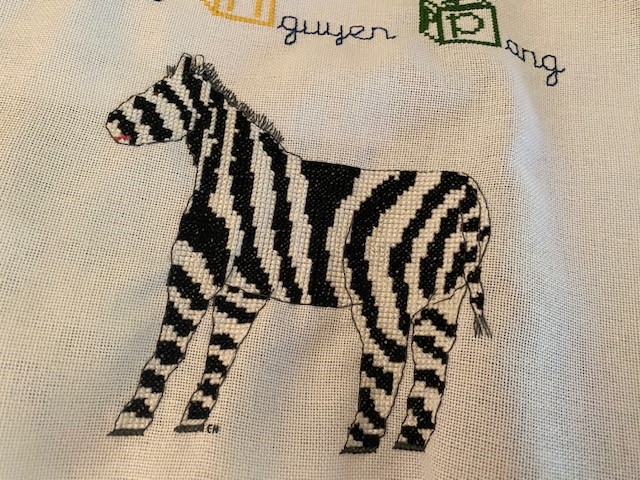 Cross stitch zebra - Carolyn Hoessler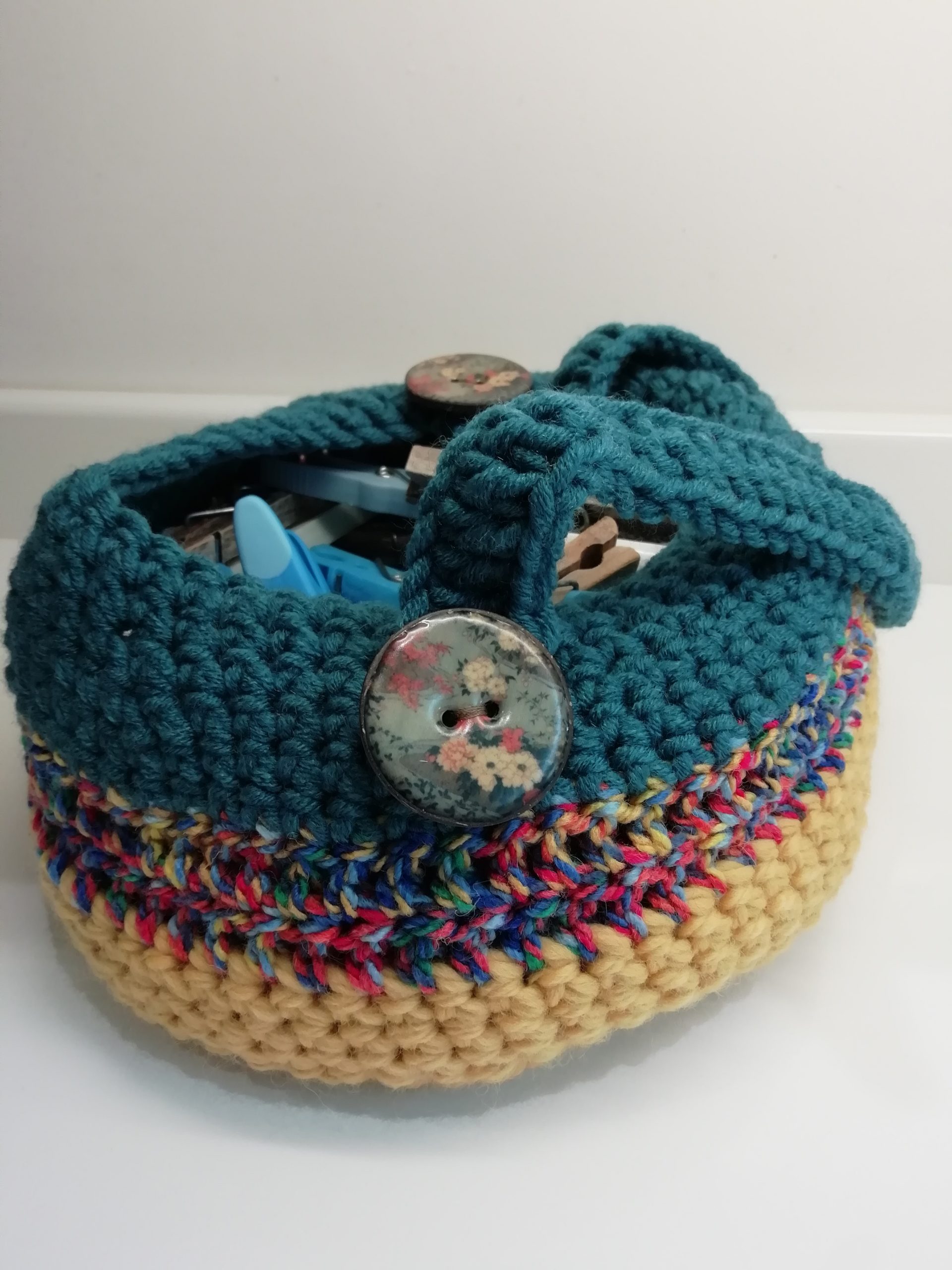 Peg Basket by Kate Cuthbert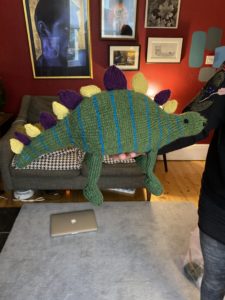 Raymond a "sardines for tea" pattern. I really enjoyed knitting him, he has to be the best toy I have knitted so far and a stegosaurus for Theo, my grandson, who has named him Theo! Mandy Asghar (the angle of the photo suggests he is truly terrifyingly huge! - Ed.)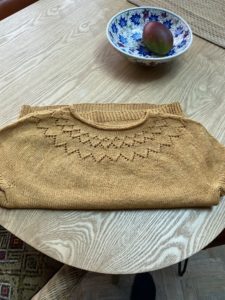 Yume - an Isabell Kraemer pattern knitted in a cotton mix for summer. I found a shop in London Beautiful knitters that will send stuff by post very quickly and they have some lovely yarn- this is Rosario a Portuguese yarn. Mandy Asghar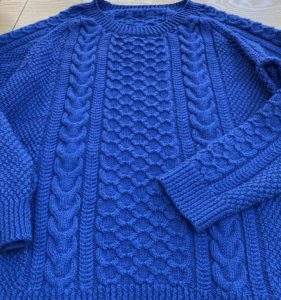 Svenson pattern by Jared Flood, a jumper for my Dad and one that I will never knit again! Having knitted this, it made me really think about the texture of the wool as much as the weight for the type of jumper you knit in a way I had not appreciated before. Whilst it looks great, the yarn is too elastic and I fear it will stretch.  Mandy Asghar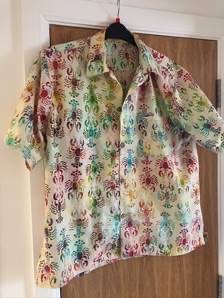 A batik shirt I made for my partner's 40th Birthday in May 2020. This was my first ever garment! Chris Pirie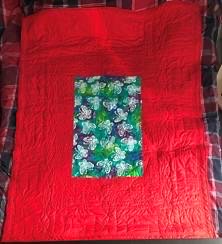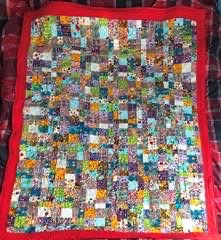 This was my first quilt done in April/May 2020 Chris Pirie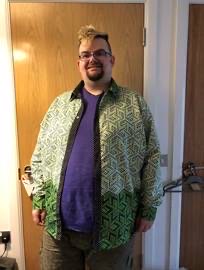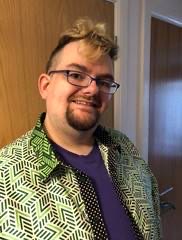 This was my second shirt, this time for me - Chris Pirie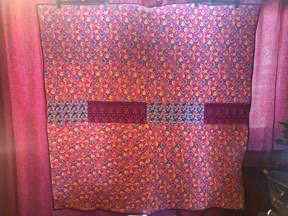 This was my second quilt, also made for my partner's 40th - Chris Pirie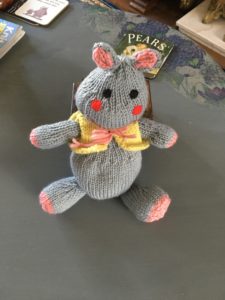 Toys - Elaine Fisher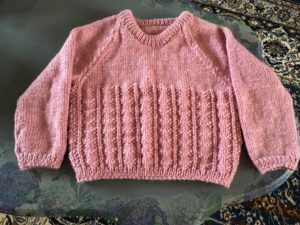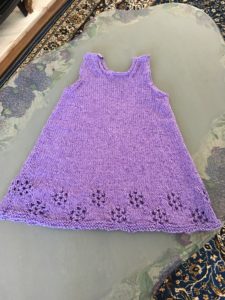 Baby sweater and dress - Elaine Fisher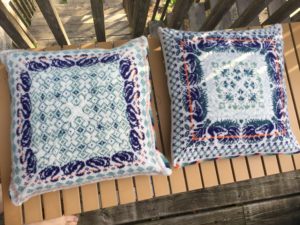 A couple of fairisle pillows - Celia Popovic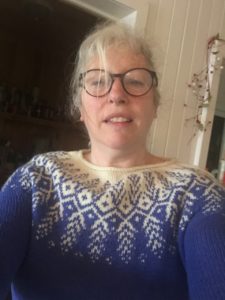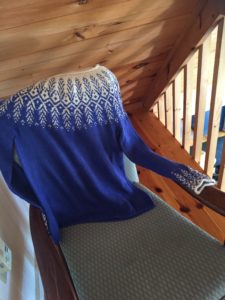 Celia Popovic - Sweater knitted in wool (white) and bamboo (blue)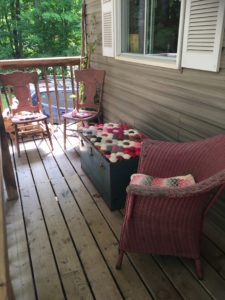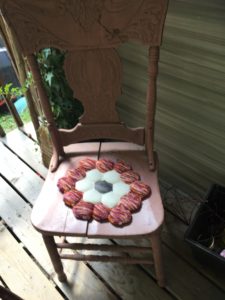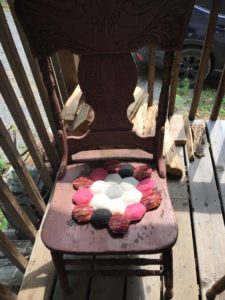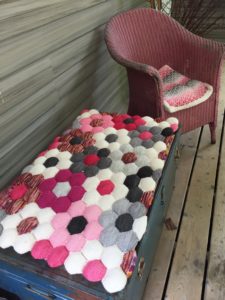 Celia Popovic - Front porch project - knitted quilt pieces sewn into seat pads and a cushion in the same yarns.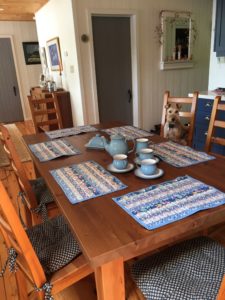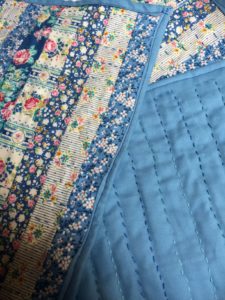 Celia Popovic - six patchwork quilted table settings. I sewed the strips together, then quilted with batting and a plan blue cotton by hand stitching embroidery thread in rows. Finally I folded and sewed the backing cotton (a little larger than the rest) around the edges. My dog Lola seems to like them!